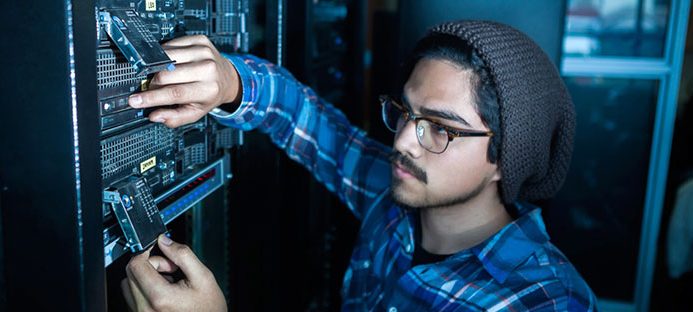 The career of Informatics Engineering is accredited by the Technical Committee on Engineering Accreditation of ICACIT, http://www.icacit.org.pe and by the Engineering Accreditation Commission of ABET, http://www.abet.org
The Informatics Engineer will have excellent technological and scientific foundations to automate information in any organization. This will enable him/her to analyze, develop and manage information systems for several applications.
Academic preparation provided by Pontificia Universidad Católica del Perú puts an emphasis on the areas of information systems and software engineering, plus solid foundations to receive in computer science, computer technology and networks.
The academic program also provides with the opportunity to outline the career with knowledge about business administration.
Career Assessment and Certification
The Canadian Engineering Accreditation Board(CEAB) is an institution located in Canada in charge of the assessment and certification of undergraduate engineering programs.. CEAB has granted to the academic program of Electronic Engineering, since 2008, a substantial recognition equivalent to similar Canadian programs.
Related news
From April 10 to 14, the 47th International Exhibition of Inventions of Geneva was held, an event in which about 800 inventors from 42 countries gathered to show their findings and patents, with the aim…
The National System of Evaluation, Accreditation and Certification of Educational Quality (Sineace in Spanish) acknowledged, for the first time ever, the double recognition given to the 8 specialties from the School that were accredited by…
For the past three years, the American multi-national consumer goods corporation Procter & Gamble, better known as P&G, organizes a contest called CEO Challenge, which represents an online competition in which university students from different…